Story By Ryan Pitkin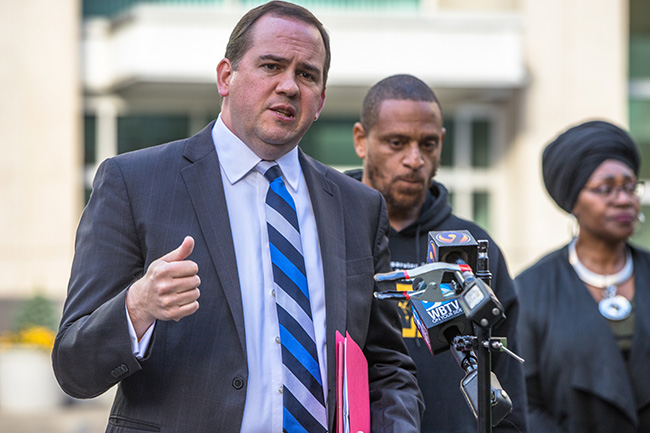 Attorney Tim Emry of The Emry Law Firm joined local advocates in presenting an open letter addressed to Sheriff Garry McFadden, District Attorney Spencer Merriweather, CMPD Chief Kerr Putney and 13 other city leaders.
On Wednesday, a spokesperson for the Mecklenburg County Sheriffs Office acknowledged that Sheriff McFadden was working on reviewing cases for potential release.
Emry recognized that steps were being taken, though not fast enough, he said.
"There are meetings and conversations that are happening, there are some efforts that are being made. Judges are aware of the issue, the prosecutor's office is trying to make efforts to address this, but we want them to double down on their efforts," Emry said. "What we're saying is, the efforts that they have undertaken thus far are not preventing hundreds of people coming into this jail."
"We want to see the sheriff's plan. We haven't heard much from the sheriff," Emery said Tuesday. "We know that Sheriff McFadden has done some good things with this jail compared to past leadership, but we want to hear his plan for what he is doing to keep these residents safe."
Read Full Article at Queen City NERVE